What is AZSMS (Arizona Sports Medicine Society)?
The Arizona Sports Medicine Society (AZSMS) is a member-based trade organization serving professionals dedicated to education and continual learning within the field of sports medicine. Founded in 2007, the AZSMS is comprised of primary care physicians, orthopedic surgeons, physical therapists, certified athletic trainers, coaches and other community members whose goal is to participate in a forum that provides evidence-based medical information and networking opportunities.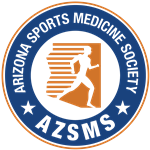 AZSMS offers educational forums, conferences and events in Arizona. Through monthly meetings, AZSMS provides CME credits presented by experts in their field. In addition to educational opportunities, members can take advantage of networking events, group discounts, physician interaction and other resources.